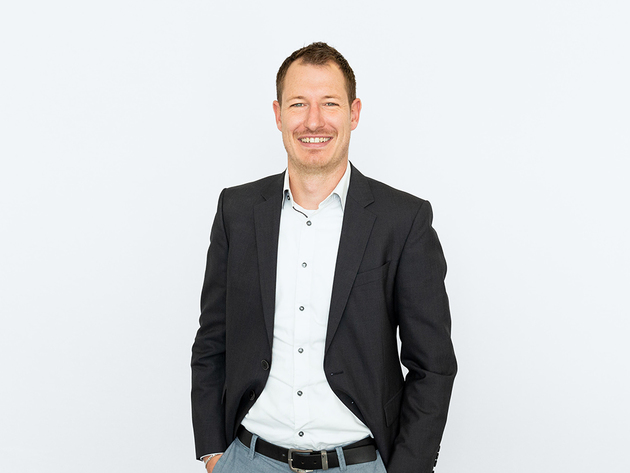 Namics was founded in 1995 in St. Gallen, Switzerland, as a spin-off of the University of St. Gallen. It was an internet focused company from the start providing online services and growing their service offering ever since. It has been operating in Serbia since 2014, and as Philipp Gort, the Managing Director at the Belgrade office of Namics, a member of the Swiss-Serbian Chamber of Commerce (SSCC), points out, Serbia is a very attractive market for Swiss companies.
In his interview for our portal, Philipp Gort talks about the development of their business operations in Serbia, how attractive the country is for investments, the differences in the process of digital transformation of companies in Serbia and Switzerland, but also about the changes caused by the pandemic.
The interview with Philipp Gort is the sixteenth in the line of interviews with companies-members of the Swiss-Serbian Chamber of Commerce, through which the SSCC promotes the operations of Swiss companies in Serbia and highlights the values and good business practices of this country and these companies.
eKapija: In which markets do you operate? How many employees does the company have?
– Namics is mainly operating in the markets of Switzerland and Germany but in the meantime also for clients in other markets like the UK. Namics has about 550 employees at the locations of Belgrade, St. Gallen, Zurich, Frankfurt, Hamburg and Munich.
eKapija: Which services does the company offer its clients?
– We are a full service provider in the digital field. We offer experience and ecommerce platforms, CRM solutions, digital marketing services, data analytics services and the full field of operations management.
Our clients view us as a reliable partner for providing consulting, successful strategic development, user-centric concepts design and up to the minute in-depth knowledge of all the latest technologies.
eKapija: How attractive is Serbia as a market for companies from Switzerland?
– Namics d.o.o was founded in 2014 and has been growing ever since. For us the location of Serbia is a success story and we're very satisfied with the decision to come here. We started with a handful of employees. With a steady growth at a sustainable pace we are at almost 60 employees in the meantime. And the plans for the future point into the same direction of growth. So you can definitely call it a success.
In my opinion, Serbia as a market is very attractive for Swiss companies. It is close to Switzerland and Germany with good flight connections, there are a lot of talented people on the job market, communication works very well and the culture and mindset of the people are very close to Swiss and German ones.
And for me personally, after a couple of years of experience I really have to say that working together with our Serbian colleagues is a lot of fun.
eKapija: The portfolio of Namics encompasses systems for content management, development of web apps, software solutions for e-commerce, digital communication and development of mobile business solutions. Are companies in Serbia interested in these services? What are they looking for mostly?
– Our clients are mainly in Switzerland and Germany, so I can not tell it from working with Serbian clients, but from our experience of being, living and making business in Serbia. We can see that the interest in online marketing instruments is getting bigger. End-user oriented platforms and services are already on a high level of digitalization, but it seems that in the B2B environment the focus isn't on online marketing topics like content management and digital communication yet. A lot of processes are still paper based and not efficient. Also when it comes to ecommerce there is still room for development. The interest within the society for ecommerce possibilities is getting higher and I have an impression that companies in Serbia are starting to recognize it. After all, they will see the benefits in developing their ecommerce capabilities.
eKapija: Which projects from your portfolio would you highlight and why?
– I have two projects which are definitely worth mentioning.
Victorinox – best known from the Swiss Army Knifes – is a very popular brand in Switzerland and worldwide. For several years already we are implementing and further developing the Victorinox websites and online shop in a modern branding with state of the art functionalities. We constantly add new features like a pocket knife configurator and new country rollouts to make the website and the shop available in more countries.
For Victorinox this is a very strategic and important project at the core of their digitalization. An additional reason why I mention this client is because the whole implementation team is based in Belgrade for a long time already. It is in direct contact with the client in Switzerland and next to the programming work the team is also consulting the client regarding their requirements and the feasibility of those requirements.
The second project is AMAG Clyde. AMAG is the biggest car importer in Switzerland and a very well known brand there. With their new business model Clyde, AMAG aims to strengthen its position in the digital subscription economy: a subscription model for cars. Namics is working closely with AMAG to develop the right online platform to ensure that the company is able to realize this business innovation digitally. The aim is to make the ordering process as simple and transparent as possible and to automate processes.
Also here, a big part of the Salesforce implementation and integration was and still is done from Belgrade. It is great to see how our employees in Belgrade are a crucial part in important and strategic projects for our clients.
eKapija: How much does the process of digital transformation of companies differ between Serbia and Switzerland?
– I think it needs a bit more time for Serbia to catch up. There are definitely good signs in the development in Serbia and in some parts it really is on a good way in terms of digital transformation. But there is a large part of the economy, especially in more traditional industries, that is still in an early stage of the digital transformation process. In Switzerland, the density of companies that are in the middle of a digital transformation is bigger. More companies realized that digital transformation is the only way to survive on a very competitive market. And this fact will also arrive in Serbia at some point.
eKapija: Have there been any changes in the approach to digital transformation since the appearance of coronavirus?
– I think there wasn't a change of the approach to digital transformation due to the pandemic situation. But I believe that the corona virus served as a big accelerator for the digitalization because all of a sudden the physical contact wasn't the norm anymore. So companies were forced to think about their digitalization.
The biggest leap was probably done in the workplace digitalization. Many companies that did not offer a work from home possibility at all were forced to send their employees home to perform the work from there. And the last five months showed that working from home works fine. You need to have the necessary infrastructure and way more important you need to have the trust in your employees. And in this corona situation companies and managers realized that employees can be trusted and perform very well also from home. We were lucky enough for different reasons. We're used to work in a remote setup. Therefore, we had the tools and the infrastructure ready to go. And most importantly, two of our core values are trust and transparency. This made the move to working from home surprisingly easy and smooth.
eKapija: Namics is a member of the Swiss-Serbian Chamber of Commerce. What are your experiences?
– We are very happy to be a part of the Swiss-Serbian Chamber of Commerce. It is a great possibility for Namics to exchange with other companies in the network who are in a similar situation like us.
And several times we were very glad about the support that the SSCC provided in different questions. The most recent example was a situation during the state of emergency where we needed support. You can always rely on the SSCC to help and that is much appreciated.
Source: www.ekapija.rs