Attractive strategic location
Switzerland is a small, landlocked country in the heart of Europe. It has a strategic location at the crossroads of central Europe with many easily traversable passes and sharing borders with neighboring Germany, Austria, the Principality of Liechtenstein, Italy and France. With geo-strategic position, Switzerland provides an ideal base for developing both the Swiss and the European markets.
High degree of international integration
Swiss economic policy has always been based on free trade, with low import duties and virtually no import quotas – the only exception being for agricultural products. In addition to being closely linked to foreign markets through trade, Switzerland has also built strong international relationships through investments. Namely, a large number of internationally well-known companies have chosen Switzerland as their regional or even global headquarters, making the Swiss market one of the world's most attractive investment locations.
Switzerland also serves as a platform for many international organizations, including the World Trade Organization (WTO), United Nations (UN), International Labor Organization (ILO), International Committee of the Red Cross (ICRC) and World Intellectual Property Organization (WIPO), among other.
Innovations hub
The Swiss economy thrives on innovation and according to a World Economic Forum study, Switzerland is the most competitive country in the world. The multitude of patents and registered trademarks and designs is a clear indication of the high level of innovation at the national level. The Swiss Federal Institute of Intellectual Property ensures that innovative achievements are not misused by competitors, therefore making Switzerland a secure environment for innovation and creativity.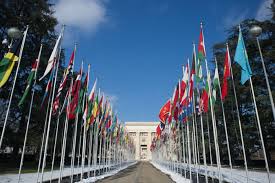 First-class infrastructure
Switzerland has a well-developed network of high-quality and reliable road, rail and air connections which guarantees the efficient transport of passengers and freight. Also, the supply of energy, water, communication and postal services is guaranteed at all times. The Swiss rail transportation system is famous for its punctuality and reliability and the Swiss Federal Railways (SBB) is one of the most successful railway companies in the world.
Moderate tax burden and attractive tax incentives
The Swiss tax system strongly reflects Switzerland's federal structure with taxes levied at three levels: by the federal government, the cantons and the communes (municipalities). At the federal level, the corporate income tax is of 8.5% while the standard VAT rate is of 8%. Compared with other industrial countries, the total tax burden in Switzerland is considered as a moderate one.
Switzerland offers tax incentives on both federal and cantonal levels. On the federal level, tax breaks are available for investment projects that fulfill certain conditions such as creation of new jobs, non-competition with existing business, etc. Another incentive for foreign investors includes tax breaks to companies that bring a strong added value to the canton. If the investment is considered to be of prime importance to the cantonal economy, foreign companies can benefit from attractive tax relieves.
Sophisticated financial services
The Swiss financial sector is of key economic importance, with the main areas of expertise being private banking, asset management and insurance. In Switzerland, there are some 340 banks, 260 insurance companies and 2,700 pension funds. Individual privacy is a respected tradition in Switzerland.
Switzerland is one of the world's key financial centres with Zurich ranking as one of the six most competitive and attractive financial centers in the world.
Flexible labor market with highly qualified workforce
The Swiss economy is one of the most productive in the world. The labor market is lightly regulated and employment law is liberal. Swiss employees are well educated, multilingual, reliable and committed. The Swiss social insurance system is based on three pillars: state-sponsored, employer-sponsored and personal plans, with individual responsibility being a key factor of this system.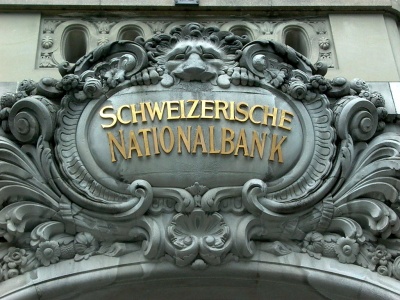 World-class education and research and development center
Switzerland is a country with intensive research activities as it spends around 3% of its GDP on research and development. The universities and institutes of technology conduct research at the highest level and work closely with the international research community. For instance, the European Organisation for Nuclear Research (CERN) in Geneva is one of the world's most important centers for fundamental research in physics.
Also, both Zurich and Lausanne Swiss Federal Institutes of Technology are active in the field of scientific partnerships, know-how transfer and cooperation with industry. Among other educational institutions of international renown, we should mention the "University of St. Gallen" as well as the "World Trade Institute", a centre of excellence of the University of Bern, which stands today as one of the world's leading academic institutions dedicated to international trade regulation.
The Swiss private sector has a keen interest in research cooperation with academic institutions and R&D centers. The medical and biotechnology, micro, nano and high-tech as well as telecommunication technology (ICT) industries also benefit from the excellent educational basis of the federal institutes of technology, universities, universities of applied sciences as well as the combination of school and apprenticeship.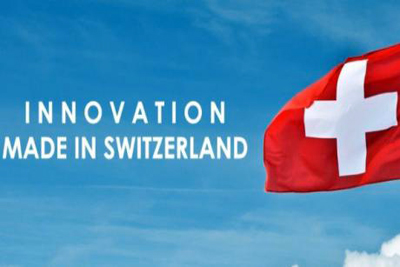 Link: www.wti.org
Link: www.studyinginswitzerland.ch
World-leading industry clusters
A number of internationally significant industry clusters have developed in Switzerland, such as life sciences, chemicals and pharmaceuticals, luxury watch industry, medical and environmental technology, machinery, electrical engineering and metals industry (MEM). For instance, Switzerland has become a world leader in the development of environmentally friendly technology and systems for efficient energy use, playing a leading role in the reduction of CO2 emissions and recycling in particular.
High quality of life
Switzerland's competitive economy has had a limited impact on environment. A well-preserved natural environment easily accessible by public transport, safe cities, and excellent infrastructures make living in Switzerland very pleasant. Additional positive factors refer to personal liberty, efficient health system, cultural diversity and a wide range of sporting, recreational and educational opportunities.