Swiss company, Sika, opened in Simanovci the plant for production of material for special purposes in construction.
The plant has the most modern technology and expands on more than 4.300m2 where 5 million Swiss francs was invested (some EUR 4, 2 mil).
Swiss company, Sika is a leader in hydro insulation and production of chemicals specialized in construction and industry. In 84 countries worldwide where it operates, Sika employs 16.293 people and generates an annual profit of 345 million Swiss francs.
Sika has been operating in Serbia for 12 years and takes part in significant projects – the Bridge on Ada, Beska Bridge, Belville&Delta City, TC Usce,Carlsberg, Interceptor, Strazevica tunnel, Gazela, Metro, Gorenje, Airport City,a bypass around Belgrade and many others, the company announced.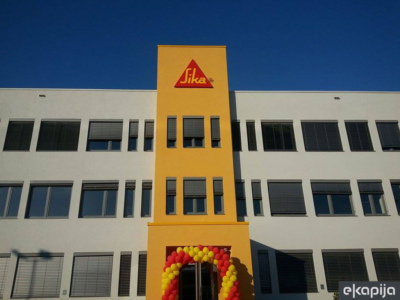 Source: eKapija