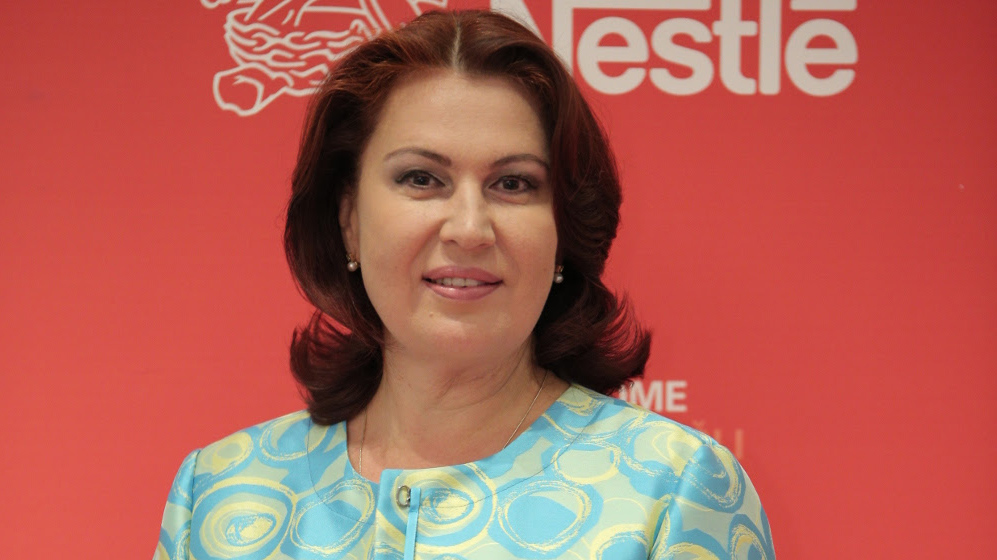 To continue the positive momentum of growing competitiveness and to further improve business environment in Serbia the reform process is expected to be continued and accelerated, starting with structural reforms (privatization & corporatization of state-owned enterprises), decrease of bureaucracy and improvement of the tax framework.
This is how Yana Mikhailova, Regional Director of Nestlé Adriatic and President of the Swiss-Serbian Chamber of Commerce, sees the current business climate in Serbia and its further development.
She adds that business needs to adapt to the changes and challenges in the market – not only to constantly innovate to be relevant to a new market context, but also to increase the efficiency of operations.
The interview with Yana Mikhailova is the second in the line of interviews with member-companies of the Swiss-Serbian Chamber of Commerce, through which the SSCC and our portal intend to promote the activities of Swiss companies in Serbia and highlight the values and the good business practice of this country and its companies.
eKapija: Nestlé is celebrating a big anniversary this year – 150 years of the company. How do you see the company`s development throughout the years? What are the main results so far?
– Determination, commitment and a pioneering spirit were building blocks of the company since the beginning. Henri Nestlé's sense of scientific innovation, combined with an instinct for marketing and a global ambition continues to shape and drive the company today. Nestlé is the world's largest food and beverage company. We are selling over 1 billion products per day in every corner of the globe, but yet it still represents only 1,7% of the world market.
Nestlé stays in business because of who we are, we keep our vision clear, and our values relevant – Nestlé's vision is to: "enhance lives with science-based nutrition and health solutions for all stages of life, helping consumers care for themselves and their families.''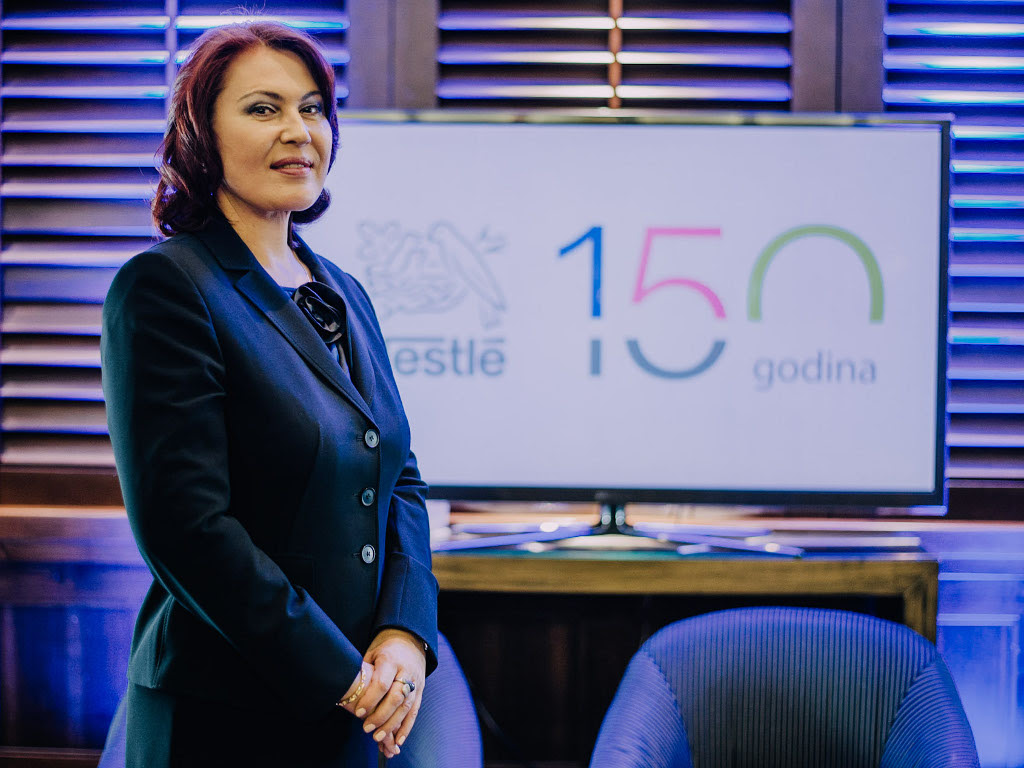 Nestlé does this with our food and beverage business and through our ventures – Nestlé Health Science and Nestlé Skin Health. Today we have the world`s largest food and nutrition research organization with 3 in-house fundamental research centers, 31 product-technology centers and more than 5.000 people involved in R&D. Investment in research and development is enormous at Nestlé – in 2015 1,67 billion CHF on global level.
eKapija: Nestlé is a leading nutrition, health and wellness company- Nestlé`s slogan is "Good Food, Good Life". What are the main values that you are promoting this way?
– This year we honour our namesake Henri Nestlé who was motivated to find solution to a problem – to help save the life of a neighbour's child who was unable to be breastfed, and, more broadly, to help alleviate infant mortality. He created farine lactée – first infant formula made of milk and cereal. Still today, purpose of our company has not changed. For many decades we have cared about Nutrition, Health and Wellness. Values like long-term thinking, diversity or respect towards employees, customers and society remain unchanged. Looking back, one can see the beginnings of our conviction that for a company to be successful over the long term and create value for shareholders, it must create value for society. Today, we call this Creating Shared Value (CSV) but its practice goes back to 1866. Nestlé is consciously identifying areas of focus in which the interests of the company and the community overlap and create values that benefit both. Nutrition, rural development, environmental sustainability and people are topics that are important for society in general, and are areas in which we as can contribute the most. For those topics, Nestlé has globally defined 39 key objectives that we plan to achieve by 2020.
eKapija: What is the position of Nestlé in the Serbian market? Which brands are the most present and the most popular here?
– Nestlé has more than 2.000 brands and 10.000 different products worldwide while in the region is present with more than 50 brands and 800 products. We have a product for every moment of a day, from morning to night and from birth to old age and they are all tailored to suit local tastes and needs. Consumers in the region are well familiarized with our global brands – NESCAFÉ, THOMY, MAGGI, NESQUIK, KIT KAT, LION, SMARTIES, AFTER EIGHT, PURINA, Nestlé cereals and baby food as well as with local brands – C soups, Začin C and Cipiripi. For consumers Nestlé's name stands for quality and taste.
eKapija: How do you rate overall financial results in Serbia?
– Business is evolving in line with the expectations: in the first half of 2016 growth has been almost entirely driven by volume and product mix, yielding further market share gains. We expect to see further acceleration of the business growth during the high season of the year end.
eKapija: Are you satisfied with the results of the ice cream factory in Stara Pazova?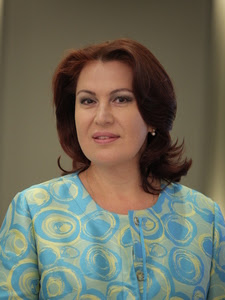 – Following the successful conclusion of the required regulatory clearances, Nestlé and R&R have recently completed the transaction to create Froneri, a new joint venture in ice cream, frozen food and chilled dairy. In that light, Nestlé ice cream business became part of this new found company. Froneri will build on the success of Nestlé's strong brands and experience in 'out of home distribution' and R&R's competitive manufacturing performance and significant presence in retail. I'm certain that this new joint venture will further strengthen and develop this business category in the region.
eKapija: You are the president of the Foreign Investors Council (FIC). How do you see the business climate in Serbia? Can you make a comparison to other countries in the region?
– Serbia chose path to full market economy and EU integration – FIC is assisting in this path and contributes to improvement of business climate in the country.
Business climate is evolving – it is supported by economic stability and consolidation, GDP growth, increase in direct foreign investments and rising export, fiscal consolidation and certain progress in the recent efforts of the Government to fight illicit trade.
Fiscal and macro monetary results achieved by the Government have been positively assessed by the relevant international stakeholders – the International Monetary Fund (IMF), the World Bank, the European Bank for Reconstruction and Development (EBRD), and the EU – with the latest reports on Serbia showing positive indications of economic growth and a rise in employment.
To continue the positive momentum of growing competitiveness and to further improve business environment in Serbia the reform process is expected to be continued and accelerated starting with structural reforms (privatization & corporatization of state-owned enterprises), decrease of bureaucracy (especially in the work of inspections), and improvement of the tax framework.
eKapija: What are the biggest challenges for businesses in this market?
– I will highlight few – weak growth of consumption, law enforcement – inconsistent implementation of the regulations, which makes business environment difficult and creates uneven playing field and unpredictable changes of regulations.
Business needs time to adapt to the changes in legislation. Any sudden changes, which happen with no public discussion, do not allow time to adjust the business process and are putting unnecessary pressure on the market participants. Serbia is slowly going out of a recession in the last year, however consumption growth was low in most of the market segments.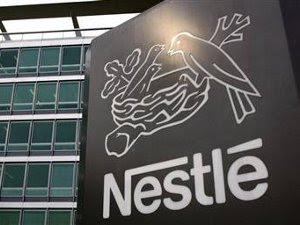 Business needs to adapt to the changes and challenges in the market – not only to constantly innovate to be relevant to a new market context, but also to increase the efficiency of operations.
eKapija: Nestlé is also very dedicated to social responsibility. You are running many various projects in this field. What are their main effects and how do you rate cooperation with local community in implementing these programs?
– Today the society as a whole is facing many different challenges such as obesity or youth unemployment. Nestlé seeks to be a part of the solution through the support of social development and finding better ways for collective action.
With this purpose in mind, we have committed to educating our consumers in the area of good nutrition and supporting parents in raising healthier generations. Our project Healthy Kids (ZdravoRastimo), an initiative whose main goal is to educate primary school children about the importance of proper nutrition, physical activities and the creation of healthy habits, is a good example of how joint action of public and private sector creates long-term value for the society. In Serbia only in last six seasons 19,200 seventh grade students have benefited from this project.
Furthermore, Nestlé has a long tradition of recruiting young people directly from schools or universities. In 2013 youth unemployment in Europe was at a critical level, and we felt we could do even more to help address it, when it comes to increasing employability and improvement of practical skills and knowledge of young people. Focusing on creating first job experiences, we launched the Nestlé Youth Employment Initiative.
Through this Initiative, we committed to recruit 10.000 young people across Europe to provide them with the opportunity of trainee and internships. As part of the Youth Employment Initiative, in Adriatic region Nestlé has hired 112 people under the age of 30 and 139 young people have passed through internship programs. In addition, our regional business partners took their part in this project as well through our Alliance for Youth program.
Nestlé maintains a very long-term perspective on business development and welcomes dialogue with external stakeholders who are committed to principled behavior and constructive engagement. This includes government and regulatory authorities, intergovernmental organizations, non-governmental organizations, academic and professional bodies, and local communities. We believe that further joint action of public and private sector is necessary so that we altogether contribute to the community in which we operate.
eKapija: What are the main plans and goals of Nestlé for the next period? Do you have any new investments in your prospects?
– Nestlé is company well-known for its listening of the consumers' needs and our goal is to fully satisfy them and provide nothing but quality.
In line with the highest business standards, in our food and confectionary factory in Surčin this year we have introduced advanced management tool called Total Performance Management (TPM) which boosts safety in the workplace, the level of product quality and safety, production efficiency, as well as the level of expertise of each employee.
https://www.ekapija.com/en/people/view?id=1603224&slug=sscc-success-story-yana-mikhailova-regional-director-at-nestl%C3%A9-adriatic-clear-vision