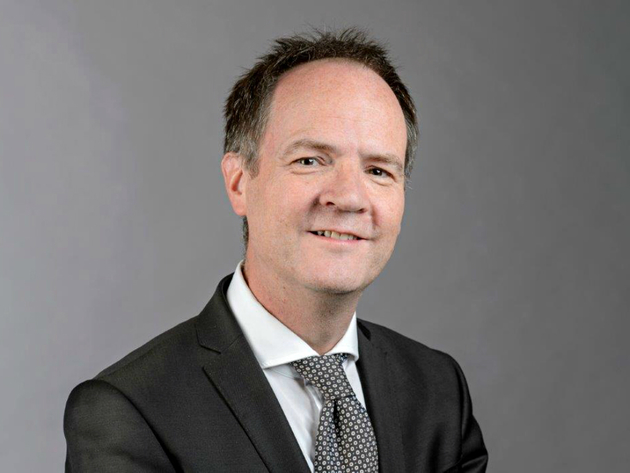 An increasing number of Swiss companies active in export-oriented IT services choose Serbia as a new location to outsource and expand, Philippe Guex, Ambassador of Switzerland to Serbia, says in his interview for eKapija.
He adds that Serbia's attractiveness as a business location stems from "its geographical position, the availability of skilled work force as well as incentives for investors".
Ambassador Guex also talks about how important continued reforms are for the further attracting of investors and to what extent Serbia can count of Switzerland's help and the help of its companies on that path.
eKapija: Switzerland is one of Serbia's most important trade partners. How do you see the current state of the economic and the political relations of our two countries?
– Switzerland and Serbia enjoy long-standing diplomatic and economic relations which are traditionally solid and steadily improving.
Besides the strong high-ranking political ties our bilateral relations are based also on the large Serbian diaspora, still modest bilateral economic relations, but with much potential and last but not least the significant development and economic cooperation as Switzerland is among the "top 4" bilateral donors in Serbia. 
Switzerland is also very much engaged to support the ongoing reform initiatives of the Government to develop a Serbian dual education system which will enable young people to enter the labor market and ensure enough skilled workers and managers for more sophisticated markets in the future.
eKapija: What are the biggest advantages of Serbia when it comes to attracting investments? What are its flaws and in which areas can it improve?
– Serbia's attractiveness as a business location stems from its geographical position. The availability of skilled work force as well as incentives for investors are the main reason when Swiss business show interest for this market.
However, as we all know, uncertainty and unpredictability of the business environment is disastrous for investment, be it local or foreign. 
The Government ought to pursue reforms to establish a predictable and reliable regulatory framework by improving rule-of-law, guaranteeing judicial independence, fighting against corruption and the grey economy in particular as these are key conditions to attract more investors and to safeguard their interests. 
Despite notable progress, challenges still remain, e.g. with regard to bureaucratic burdens and delays, tax system, corruption, an inefficient judiciary and lack of legal security. Significant risks to the investment climate include also the still unresolved loss-making state-owned enterprises. 
Only by addressing and fully implementing the promised reforms, the business opportunities could grow significantly in the coming years. 
eKapija: In which fields can companies from the two countries establish cooperation?
– An increasing number of Swiss companies active in export-oriented IT services choose Serbia as a new location to outsource and expand. Their business is a good example how the Serbian government's efforts are bearing fruits.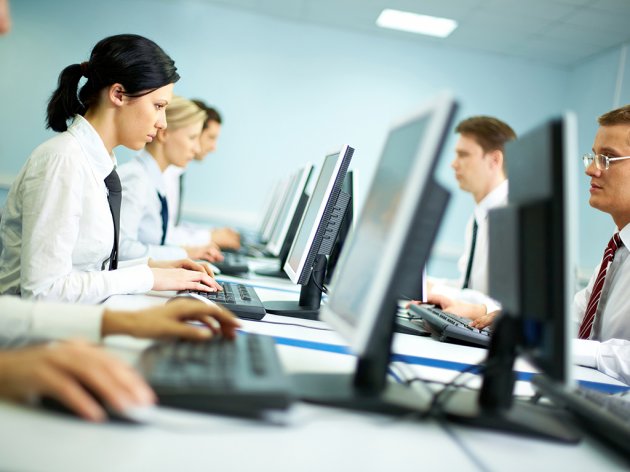 When considering investing in Serbia, for the time being, the focus is mainly on software engineering, information technology and on-line customer services. A clear competitive advantage is the availability of well-educated staff, which is fluent in English. 
Moreover, the excellent traffic connectivity between our two countries with four flights a day between Zurich and Belgrade and since recently also Nis brings the two countries closer together for Swiss investors. 
eKapija: How many Swiss companies do currently do business in Serbia, and how present are Serbian companies in Switzerland?
– By "Swiss" companies we understand companies which are registered in Serbia with Swiss private or corporate capital but also multinational companies with financial or administrative headquarters in Switzerland.
Under such a definition we count around five hundred companies of diverse size, structure and activity sector, employing around 11,000 employees. Then, there are of course the genuine Swiss companies (ABB, Nestlé, Ringier, Roche, Novartis, Pharma Swiss…). 
However, the largest bulk of Swiss companies present in Serbia are SMEs from the ICT and software engineering services and high precision sector. 
The other way round, we witness more and more Serbian companies which are interested to export to the Swiss market. Serbian high-quality goods and food articles are already present in supply chains of large retail systems. 
eKapija: According to your data, what did the trade between Switzerland and Serbia amount to last year? What did Serbia import the most and what did it export the most to Switzerland?
– Whilst our bilateral trade relations are below the realistic potentials and still modest, Swiss direct investments amount approx. EUR 900 million, thus making Switzerland the 9th largest investor in Serbia. In the end, Switzerland was second largest investor in 2016.
In the annual bilateral trade, we exchanged with Serbia goods worth just over CHF 300 million in 2016. 
It is interesting that Serbian exports to Switzerland grew by 30% compared to 2015 and this trend continues also in 2017 with 17%. Swiss exports to Serbia have improved by 20%. 
Switzerland imports from Serbia mostly metals, motor cars, agricultural products, products of wood and plastic, machinery parts and pneumatics while Serbia imports mostly from Switzerland pharmaceutical and chemical products, machines and machinery parts, electrical appliances and of course Swiss watches.
eKapija: Swiss companies operating in Serbia are well-known for their efficiency, first class service and precision. How important are their experience and high business standards to a further development of best practices for businesses in Serbia?

– The Swiss company culture is the basis for the way we think and act. It determines how we work with each other and what we value, how we approach challenges and how we brace ourselves for the future. It plays a decisive role in turning normal collaboration into teamwork, duty into reliability, employer into motivator and service into extraordinary service.
We have more and more Swiss companies which are managed by double-citizens, bringing back Swiss know-how and expertise, as well as a high sense of work ethics to Serbia. 
eKapija: How important is the existence of the Swiss-Serbian Chamber of Commerce (SSCC) for the strengthening of business connections between the two countries and to what extent is the Embassy involved in the chamber's operations?
– The Swiss-Serbian Chamber of Commerce is also a key venue for Serbian and Swiss companies to share and promote Swiss values.
The decision of Swiss companies to establish a Chamber of Commerce reflects their trust in the future of Serbia and in the future of Swiss-Serbian economic relations. 
The Swiss-Serbian Chamber of Commerce formulates each year recommendations to the Government of Serbia to improve the regulatory framework thus sending out the message that Swiss companies will continue to support Serbia in achieving sustainable development of durable and long-term Swiss-Serbian business relations as well as to facilitate the dialogue between our two countries. 
eKapija: Although not a member of the EU, Switzerland actively supports Serbia on its way to joining the EU. How would you rate the results Serbia has made so far in that respect?
– Serbia has made substantial progress in terms of business climate, but there is still scope for improvement to bring predictability for investors in line with European standards by improving rule-of-law, guaranteeing judicial independence, fighting against corruption and making transparent the tax administration.
eKapija: Serbia and Switzerland are also bonded by strong cultural and historical ties. What is cooperation between Serbia and Switzerland like in other fields and how does your embassy promote Switzerland in Serbia?
– The ties between our two countries are strong, thanks also to the large Serbian diaspora in Switzerland which encompasses close to 200,000 people. This significant Serbian diaspora could be a pool for new investments in Serbia which needs to be further exploited.
One of the major tasks and objectives of the Embassy is to further promote Switzerland's positive image and to anticipate and create opportunities for building up partnerships for the benefit of our two countries. 
Switzerland supports every year a dozen of festivals and cultural events in Belgrade and across Serbia, which enable Swiss artists and groups to be seen and heard. The same is true in Switzerland, where the Serb community contributes much to the diversity of cultural exchanges. 
Considering the huge potential to further develop exchanges between Swiss and Serbian artists, the Swiss Embassy in Belgrade decided to establish back in 2015 a Cultural Fund with the support of sponsors from the private sector.
eKapija: Switzerland is very active in your country in various fields, from youth employment, private sector development, social inclusion, parliament support to ecology and other areas. Could we announce any new activities of the Embassy in Serbia? 
– The Swiss Cooperation Strategy Serbia 2018-2021 is a continuation of the longstanding Swiss engagement in support of Serbian's reform agenda in the areas of Governance, sustainable energy and increased support for economic development and employment.
The strategy will focus on improved framework conditions for the private sector, an enabling business environment and on inclusive polices for overcoming inequalities. 
We will address local economic development with an even stronger focus and to specifically address institutional strengthening and an improvement of the business enabling environment. The interventions related to trade promotion, youth employment, dual VET and private sector development will be increased to given the need and the interest of the Serbian government.
The focus on the energy sector will be broadened to cover urban development for making cities more resilient. 
Source: www.ekapija.com