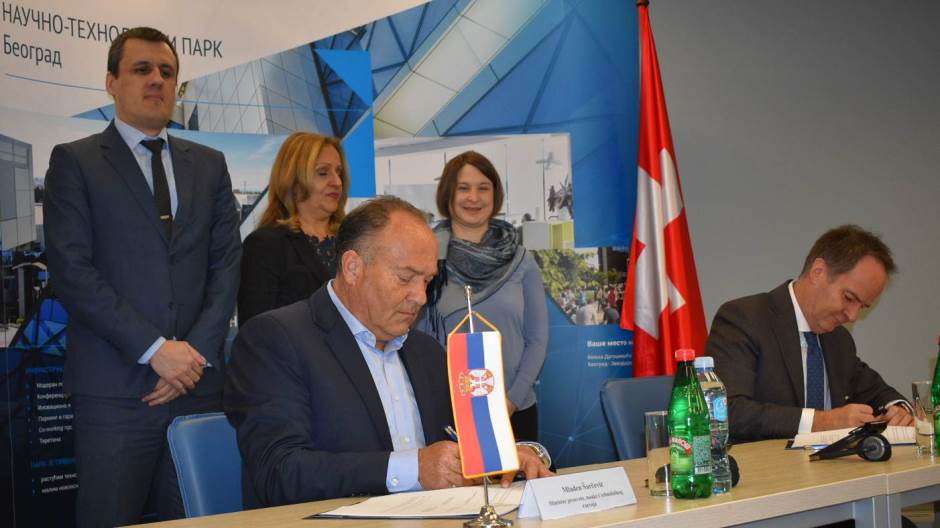 The Swiss government will donate 3.75 million Swiss Francs to support innovation and help expand the network of science and technology parks in Serbia over the next four years, the Science Technology Park Belgrade said on Friday.
A memorandum of understanding for the project was signed by Education, Science and Technological Development Minister Mladen Sarcevic and Swiss Ambassador Philippe Guex. The project includes the transfer of models, know how and experience from the Science Technology Park Belgrade to Nis and Cacak to help those cities develop their own facilities and develop innovation.
Sarcevic said that the government is going to build similar parks in Novi Sad and Nis and expand the parks in Cacak and Belgrade. "We have an obligation to create conditions for young people in their home towns so they can implement their ideas, develop start-up companies and find jobs," the minister said.
According to Ambassador Guex the new project will contribute to regional development in Serbia and encourage young people to get into technological entrepreneurship. "A pre-seed financing scheme will be set up for start-up companies in the earliest stage of development," he said adding that the project will provide the necessary know-how and skills to speed up the development of their innovations and help get them out on the global market," he said.
The companies which are members of the Belgrade Science Technology Park had an income of 20 million Euro last year with exports worth 10.5 million.
Source: rs.n1info.com