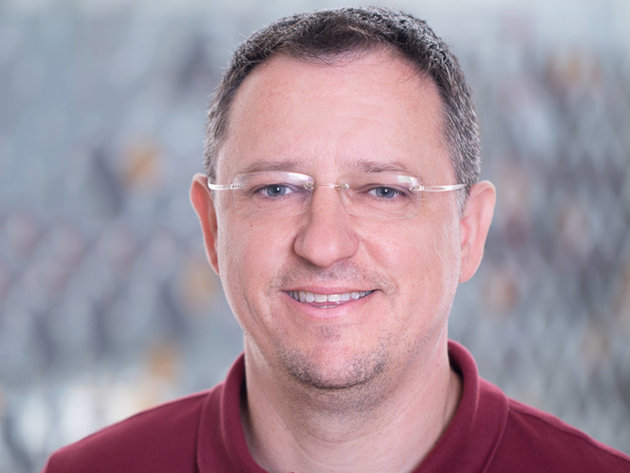 Zuhlke Engineering was established in Zurich more than half a century ago. At the very beginning Zuhlke was focused on providing services in the area of hardware innovations, while in the beginning of the 70s Zuhlke started developing software as well. Today Zuhlke is present not only in Switzerland but also in several locations in Germany, UK, Austria, Singapore and Hong Kong, including the development centers in Bulgaria and Serbia which are of special interest for them, Dušan Krompić, a manager at Zuhlke Engineering, says for eKapija. He adds that they also plan to continue with strong company growth and thus to open new locations in Europe and Asia very soon.
The interview with Dušan Krompić is the seventeenth in the range of interviews with companies-members of the Swiss-Serbian Chamber of Commerce, through which the SSCC promotes the operations of Swiss companies in Serbia and highlights the values and good business practices of this country and these companies.
eKapija: Zuhlke is present on the Serbian market since 2013. How many employees has your team in Serbia?
– Zuhlke Serbia was opened in 2013 as the first remote development center of the company, with the aim of helping other locations in the project delivery with engineering capacities and knowledge and contributing to the further growth of the group. Our focus in the first five years was software engineering and since 2018 we focused also on projects requiring expertise in mechatronics and electronics.
In addition to Zuhlke Serbia, today we have a development center in Bulgaria, and the opening of the center in Portugal is underway, so that Zuhlke Serbia is now part of the global development center of the Zuhlke Group. Our team in Serbia employs 113 people with plan to expand in the coming period.
eKapija: Who are your clients and where are they engaged in the most?
– Traditionally, the majority of our clients are from Switzerland and Germany, but there is an evident trend of increasing number of projects we work with clients from Great Britain, Singapore and Hong Kong, so that in Serbia we have the opportunity to work on projects in all locations where Zuhlke is present.
Since we are a service company, we work on various types of projects with clients from diverse industries, from startups to clients from the consumer industry and the mechanical engineering, as well as corporations in the fields of medicine, telecommunications, insurance and finance.
eKapija: Could you please tell us which services do you offer to your clients and what services are the most popular ones?
– To our clients we offer a delivery of comprehensive solutions, from business consulting, to implementation of innovative software and hardware solutions, up to transition of into production and releasing to end users.
We deliver projects by applying the "distributed development model". This model is based on close collaboration of one or more teams distributed on several Zuhlke locations, which requires daily communication with our colleagues and clients. Such an approach enables flexibility and quality of delivery, i.e. it allows us to find appropriate expertise and experience level we need for a project, with competitive prices, and project delivery as if the team is located in a single office.
In an essence, we are an engineering company and very passionate about technologies and innovation. We believe it is the key not only to business success of our clients and us, but also inevitable element contributing to positive changes in our society.
Lately we are witnessing a trend on increasing requests for digitalization of existing solutions and need for new solutions that enable use of contactless services, which is partly consequence of the situation we are facing this year. The required solutions most commonly are mobile and web applications relying on Cloud infrastructure, which can be scaled to large number of users by using microservice and container architectures.
eKapija: Did corona virus pandemic bring something new in the business environment?
– Certainly, the pandemic has radically changed not only the way of doing business but had profound impact on our lives as well. Since we are a company that is completely based on our people, it was necessary to adapt to the situation in the short term, in order to provide employees with a work environment in which they will feel safe.
On the positive side, after half a year of working outside the office, we have shown that it is possible to have successful projects and enable people more flexibility in private and business life at the same time.
In this situation, our distributed development model has shown its full strength and more and more clients are accepting such a model of cooperation, including clients with a very traditional company culture, which will allow us to hire more colleagues outside of Belgrade, and to cooperate with companies not only from Serbia but also from the region.
eKapija: How do you cope with business challenges?
– Challenge we regularly meet with is increasing complexity of projects and solutions we work on, which requires interdisciplinary teams and expertise in few different industries at the same time. Clients expect shorter delivery time with the same quality, and we are facing lack of engineers on the market, especially experienced engineers.
One of the solutions to deal with those challenges, besides continuous in-house education and hiring of new colleagues, is – the "partner ecosystem".
eKapija: Can you tell us a bit more about the "partner ecosystem"?
– The partner ecosystem is a network of local and foreign companies and freelancers with whom we build a partnership based on long-term cooperation in various fields.
One example of such cooperation is the engagement of engineers from partner companies in the project delivery for our clients, which provides not only the necessary capacity for new projects, but also expertise in areas that are not part of our core business.
This way of cooperation enables us to make optimal use of available capacities and knowledge, more efficient project delivery, as well as the opportunity to win and deliver projects that we would not otherwise be able to do without a partner. As the result of this approach we have better business results and it makes good basis for further growth, both for us and our partners.
In addition to cooperation on our projects, we are certainly open to engage in the projects of our partners, as well as other types of cooperation that are not exclusively related to projects. An important aspect of this cooperation is the exchange of knowledge and experiences, personal and professional development of people.
In addition, we see possibilities and opportunities to expand our business through cooperation with partners, become present in new markets and find clients in industries in which we have not been present so far.
Finally, I believe that close cooperation of companies will be an increasingly common way of doing business and that new generations of engineers will be more interested in cooperation through their startup companies than through permanent employment as a traditional form of cooperation.
eKapija: Could you tell us more about the future plans of your company?
– Zuhlke, above all, are people who work in Zuhlke, thus our focus in the next period will be on people through support program we commenced and through adjustment of working environment to people's needs. Of course, we will continue working on company's strategic goals, and at the same time adopting to and responding in the right way to the challenges that the current situation brings, taking into consideration the wellbeing of the employees in the first place. We just opened brand new business premises and allow work from the office to everyone interested, although the work from home stay as default way of work for the time being.
We will continue with the implementation of our "flexible employment model", as an alternative to the standard employment models. It gives to our employees the possibility to choose the working model according to personal needs, preferences, and circumstances. In practice it means that the employee can choose to work less or more, and accordingly compensation and benefits, aligned with chosen model.
Strategic goal of the company is continuing with the growth, by acquiring both technical and non-technical knowledge, as well as by hiring and spreading of partner network.
What is of special importance to us when it comes to the growth of the company is the opening of new locations in Europe and Asia.
Source: www.ekapija.com