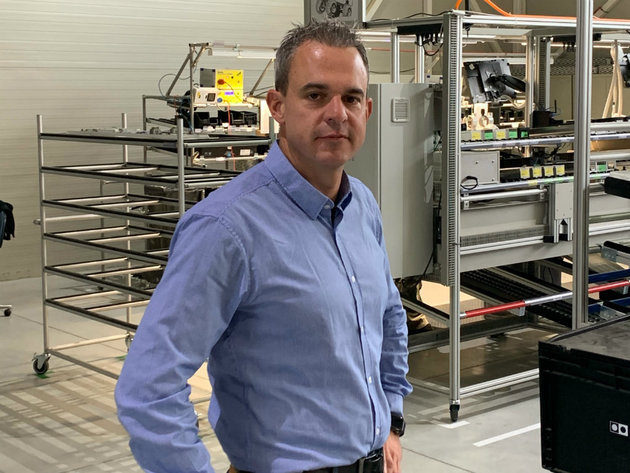 Regent Lighting was founded in the year 1908 and is a very traditional, family owned Swiss company. Their major market is the domestic market in Switzerland where they generate more than 60% of their turnover. Beside Switzerland they have subsidiaries in Germany, Italy, France and India and sell their products to more than 35 countries. Regent has more than 600 employees worldwide, 500 are based in Switzerland. Recently, they began building a luminaires factory in Svilajnac, where they will invest EUR 4 million in the first four years and employ around 120 workers, Jörg Steimer, COO of Regent Lighting Svilajnac, reveals for eKapija.
The interview with Jörg Steimer is the seventeenth in the line of interviews with companies-members of the Swiss-Serbian Chamber of Commerce, through which the SSCC promotes the operations of Swiss companies in Serbia and highlights the values and the good business practices of that country and these companies.
eKapija: Which services does the company offer its clients?
– Regent does not only sell luminaires, we are even stronger in light planning, provide smart connected lighting solutions and have highly flexible process to provide custom-specific and unique products exactly tailored to the needs of our customers.
eKapija: With which industries do you cooperate the most? From which sectors do your clients come?
– Regent has its strongest footprint in Office and Industry applications. Beside those major sectors we do also have a wide product range for outdoor lighting, sports lighting and many other areas where light is required.
eKapija: Since recently, you have been operating in Serbia, more precisely, in Svilajnac, where a factory of lighting elements is currently being built. Why have you decided to operate in Serbia?
– We have analyzed all opportunities to establish a new factory for Regent, including several Eastern Europe countries but also Far East like India. We have chosen Serbia because of several reasons: strong collaboration between Politics and Economy; good infrastructure; availability of motivated and openminded workforce.
Last but not least one of the reasons was also that I personally have had great experience working in Serbia in my past.
eKapija: What are the plans for the factory in Svilajnac? What is the value of the investment? When should the production start and how many employees will be hired?
– We plan to hire more than 120 employees in our new factory in Svilajnac within the first four years. We are not only going to focus operators on the shopfloor, at least as important will be to recruit strong teams in Engineering, Supply Chain as well as Finance and many other functions to support our headquarter in Basel.
The total investment will be about EUR 4 million for the first four years.
The production has started already in a small factory we rent since early 2020. As of today we have hired more than 30 employees.
eKapija: Regent Lighting will also be a part of the dual education system. What are the experiences from Switzerland and do you plan to implement some of them in Serbia?
– Regent Lighting strongly supports the idea of dual education. We have a similar system in Switzerland, and we cannot emphasize enough how important it is.
On one side it is of great benefit for young people to be able to get in touch with the economy very early in their carrier already. On the other side it is important for companies like us to support such a system to ensure our future needs of good employees. For sure our new subsidiary in Svilajnac will be able to benefit from our strong experience with the dual education system in Basel.
eKapija: What are the advantages and what are the flaws of doing business in Serbia compared to Switzerland?
– One of the biggest advantages of doing business in Serbia is for sure the strong collaboration between politics and the economy as mentioned already. "One" could believe that basically everything is possible in Serbia. We get all the support what we need and sometimes even more. The people in Serbia are eager to show us their capabilities what is just great.
On the other hand, I believe Serbia has got opportunities to optimize bureaucracy and to invest in digitalization. Many processes are complicated and require a lot of (original) documents what makes it a bit exhausting in the beginning, when you are not yet used to these procedures.
eKapija: Regent Lighting is a member of the Swiss-Serbian Chamber of Commerce. What are your experiences?
– Regent just joined the Swiss-Serbian Chamber of Commerce. The welcome was very professional and enthusiastic, we are very much looking forward to strengthening our collaboration.
eKapija: Do you plan to expand your business in Serbia? Are new investments planned?
– We will first have to ensure the development of our already initiated investments and plans before we can think about next steps. So no, for the time being we do not have any further plans.
Source: www.ekapija.com