SSCC vision emphasizes the support to the sustainable development of Serbian society, by enabling the development of durable and long-term Swiss-Serbian business relationships. Our vision guides every aspect of our activities. This is further underlined in our mission statement, which has four main elements:
Facilitation of the dialogue between Switzerland and Serbia,
Promotion of the "Swissness" concept, Swiss values and know-how,
Improvement of the local economic environment and
Creation of networking opportunities.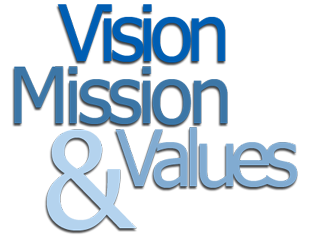 Our Values
The "Swissness" concept represents SSCC core beliefs about how to conduct activities and it is the foundation of every decision-making process. SSCC is committed to delivering high-quality services and building trust through the promotion of Swiss values, know-how and knowledge. "Switzerland is well-known for the traditional Swiss values of democracy, punctuality, efficiency, first class service and precision. Swissness represents, above all, the concepts of naturalness, multiculturalness, fairness, neutrality and the reliability"
Code of integrity
As part of SSCC compliance culture, we have adopted the "Code of Integrity". This code sets out the principles and behavior that all SSCC members and employees must follow, in order to build and maintain an ethical culture and demonstrate integrity in all of our activities, as well as compliance with laws, rules and regulations.
Our Activities
Advocacy
The Swiss-Serbian Chamber of Commerce aims to be recognized as the Voice of the Swiss-Serbian Business Community and as an organization that puts the needs and interests of its members at the core of everything it does. Our Association constantly works on identifying the interests and concerns of our members and relaying them directly to government officials and decision-makers. In this way, acting as a businesses representative vis-à-vis the authorities, SSCC strives to contribute to improving framework conditions for business activities.
Knowledge Improvement
SSCC intends to improve continuously the knowledge that is essential to the economic growth of Serbia and the competitiveness of local companies, by promoting the "Swissness" concept, sharing experiences between members with a view to identify best practices, organizing lectures by experts and presenting the Swiss way of doing business, as well as the Swiss position in certain issues.
Information Availability
SSCC provides fresh, updated and accurate information relevant for furthering the economic cooperation between Switzerland and Serbia, including official macroeconomic data, business opportunities and news related to doing business in both the Swiss and Serbian markets. As such, SSCC provides companies with comprehensive information about the Swiss and Serbian markets, as well as with initial answers to their questions about new market opportunities.
Networking
Strong networks become even more valuable during challenging economic times. SSCC membership enables companies to build on important business relationships and expand their professional network in terms of potential clients, business partners and suppliers.