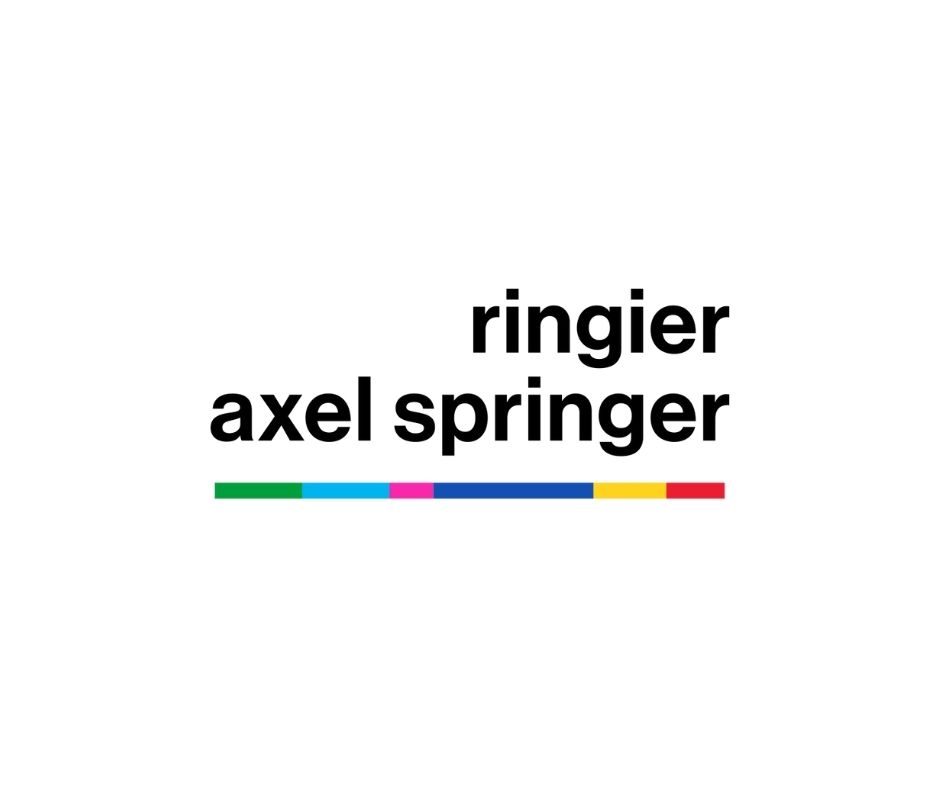 Axel Springer will focus on major strategic core markets / The joint venture between Ringier and Axel Springer in Poland will remain in place and is to continue to see growth
Ringier AG is further expanding its activities in Eastern Europe and enhancing its international portfolio of digital marketplaces and media: to this end, Ringier acquires all of the shares of Axel Springer in Hungary, Serbia, Slovakia, and the Baltic states of Estonia, Latvia and Lithuania. In Slovakia, the company founder will remain a minority shareholder. In the other countri es, the Ringier Group will thus hold 100% of the shares. As part of its growth strategy, Axel Springer will focus on digital business in major strategic markets. The company's investment focus in the News Media segmet is on Germany, the US and Poland. Accordingly, the successful joint venture between Ringier and Axel Springer in Poland will remain unchanged
Since Ringier Axel Springer Media AG was formed in July 2010, the joint venture between Ringier AG and Axel Springer SE has resulted in one of the largest and most modern media companies in Central and Eastern Europe, with some 3,100 employees. The comprehensive portfolio includes more than 200 digital and print products. In the first half of 2021, digital activities accounted for approximately 85 pe rcent of adjusted EBITDA.
Ringier is continuing its transformation into an international and diversified media company
With the acquisition of the shares of Axel Springer in the joint venture in Hungary, Serbia, Slovakia, Estonia, Latvia and Lithuania, Ringier is continuing its international growth and investment strategy in the field of digital marketplaces and media brands. Thanks to these significant investments, Ringier is strengthening its current activities in Romania and Bulgaria.
Marc Walder, CEO of Ringier AG:
The acquisition of the Axel Springer shares in Hungary, Serbia, Slovakia and the Baltic states is an important milestone in our business development. This transaction is an acknowledgement of our long-term commitment to being a modern media investor in Eastern Europe. The portfolio in these countries suits us ideally and will further strengthen the Ringer ecosystem. In addition, Serbia, Slovakia and Hungary serve as a good basis for expanding our digital sports media strategy. I am pleased that we will be able to further advance our media and digital marketplaces in Poland with Axel Springer. We will work together to continue to make investments in this large and exciting market.
Axel Springer sets priorities as part of the growth strategy
Axel Springer will continue to focus on its long-term growth strategy. The company is aiming to become a leader in digital journalism and digital classifieds. In addition to substantial investments in growth fields, this will also require a clear focus on large and strategic core markets. In the News Media segment central to this is the already highly digitized portfolio in Germany, the USA and Poland. Jan Bayer, President News Media at Axel Springer SE:
Over the past 11 years, we have worked with Ringier to build Ringier Axel Springer Media AG into one of the most successful companies in Central and Eastern Europe, with strong news brands and successful digital classifieds. As part of our growth strategy, we will focus on our strategic core areas and large markets.This includes Poland with 40 milion people. For them, we will further digitalize and expand our journalistic offerings and classifieds together with Ringier. I would like to sincerely thank our colleagues in Hungary, Slovakia, Serbia, Estonia, Latvia and Lithuania, and everyone at Ringier for the very good collaboration over the past few years.
Continuation of the joint venture in Poland
As joint venture partners, Axel Springer and Ringier will focus their future efforts in Eastern Europe
exclusively on the Polish market. The partners have been operating media brands with strong revenue and EBITDA there for many years. The continuity of the management of the joint venture is assured with Mark Dekan as CEO.
When we started the joint venture in 2010 with what was almost entirely a print portfolio (97 percent of revenue), we had the vision of transforming the local print brands into strong digital players in their future media markets. We now generate about 70 percent of sales and 85 percent of earnings from our digital offerings. Together, we have not only brought the existing media brands into the digital age, but we have also created new leading digital media and classified brands that are now among the most relevant offerings in their markets. I would like to thank all of our colleagues in Slovakia, Hungary, Serbia and the Baltic states for their commitment, their passion and their willingness to always go the extra mile. At the same time, I look forward to continuing to expand our activities in the largest market in the region with the Polish team and the joint venture partners, says Mark Dekan, CEO of Ringier Axel Springer Media AG and CEO of the joint venture in Poland.
Axel Springer included its subsidiaries in Poland, the Czech Republic and Hungary in the joint venture Ringier Axel Springer Media AG, which was founded in July 2010. Ringier added its business in Serbia, Slovakia, the Czech Republic and Hungary.
Finalisation of the acquisition
The acquisition of the shares should be completed over the course of 2021. Completion of the transaction requires the approval of the competent local antitrust authorities. Both parties have agreed to keep the sale price and the valuation of the parts of the companies being acquired confidential.